Items available for purchase in our online store.
Items from Dow that are available for pickup or delivery by calling
(800) 969-1754
.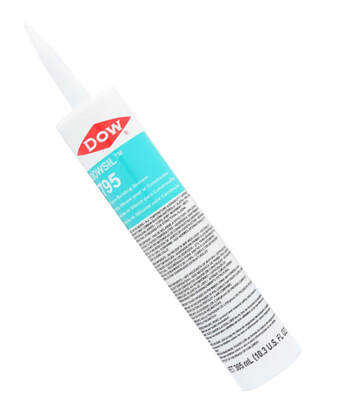 1200 OS Primer:
Primer for silicone adhesives and sealants.
123 Silicone Seal:
Preformed silicone seal for weatherproofing applications. Applications: Alternative to cutting-out and recaulking existing failed weatherproofing sealants; Aluminum splice in high-performance window and curtain walls; leak-free transition seal; seal for leaking skylights
732 Multi-Purpose Sealant:
General purpose silicone adhesive/sealant (specified). Application: General industrial sealing and bonding; complies with MIL-A-46106 and FDA 177.2600
736 Heat Resistant/Sealant:
Red RTV adhesive/sealant for temperatures up to 600F/315C.
756 SMS Building Sealant:
Medium-modulus elastomeric sealant designed for weather-proofing sensitive porous stone and metal panel substrates to reduce residue rundown and substrate staining in new and remedial construction. Applications: Expansion and control joints, metal panel joints, curtain wall joints, joints between natural stone and perimeter seals around window frames.
786 Silicone Sealant:
Silicone rubber sealant for nonporous surfaces, showers, tubs, sinks and plumbing fixture. Application: Designed to seal nonporous surfaces around showers, tubs, sinks and plumbing fixtures where conditions of high humidity and temperature extremes exist.
795 Silicone Building Sealant:
Neutral, one-part silicone sealant. Applications: Structural and non-structural glazing, structural attachment of many panel systems.
790 Silicone Building Sealant:
Ultra-low-modulus sealant for new and remedial construction joint sealing applications. Application: Effective for sealing expansion and control joints, precast concrete panel joints, Exterior Insulation and Finish Systems (EIFS) joints, Curtainwall joints, mullion joints, and stone pavers.
983 Structural Glazing Sealant:
Approved for structural and weather seal applications.
995 Silicone Structural Glazing Sealant:
High ultimate tensile strength sealant ideally suited for structural bonding and protecting glazing applications.
999-A Silicone Building & Glazing Sealant:
One-part sealant for glazing and curtain wall seal application. Application: General construction.
1199 Silicone Glazing Sealant:
Fast-cure, one-part sealant for automated glazing systems. Results in improves throughput and productivity; used as a back bedding sealant on sash, cap, toe or heel bead applications.
Cleaner and Surface Prep Solvent:
Cleaning agent and carrier.
Construction Primer P:
Adhesion promoter for use on masonry surfaces
Contractor's Concrete Sealant (CCS):
Low-modulus silicone joint sealants. Applications: Sealing joints between tilt-up concrete walls, joints surrounding window and door openings in tilt-up concrete walls, Exterior Insulations and Finish Systems joints
Contractor's Weatherproofing Sealant (CWS):
Medium-modulus silicone joint sealant. Applications: Moving joints such as expansion and control joints, concrete panel joints, tilt-up panel joints, concrete.
Glazing Sealant:
Formulated to meet glass shop glazing needs. Applications: General glazing applications, backlite replacement and skylight installations; repairing weatherstripping and gaskets.
High Temp Silicone Sealant:
One-part, acetoxy-cure silicone sealant. Applications: bag filters on smoke stacks; sealing fired heaters, access doors, flanged pipe joints, flues on gas appliances, heating elements in appliances, plywood drying oven doors, window in oven doors
NS Parking Structure Sealant (Non-Sag):
Non-sag, low-modulus silicone sealant for parking structure applications
Primer C Construction Sealant Primer:
Solvent-based silane adhesion promoter for polyvinylidene fluoride (PVF2)- or Kynar-based paints and other plastic surfaces.
SL Parking Structure Sealant (Self-Leveling):
Ultra-low-modulus, self-leveling silicone sealant for parking structure applications
Tube, Tile & Ceramic Silicone Sealant:
One-part acetoxy-cure silicone sealant for non-porous substrates Applications: Repairing or replacing ceramic tiles; tub and shower enclosures; seals around bathtubs, shower enclosures, sinks, vanities, countertops, lavatories, faucets, saunas, hot tubs, plumbing fixtures, drains, piping.
Waterproofing – Water Repellants & Coatings
​Allguard Silicone Elastomeric Coating:
Water-based silicone elastomer for waterproofing above-grade exterior masonry substrates.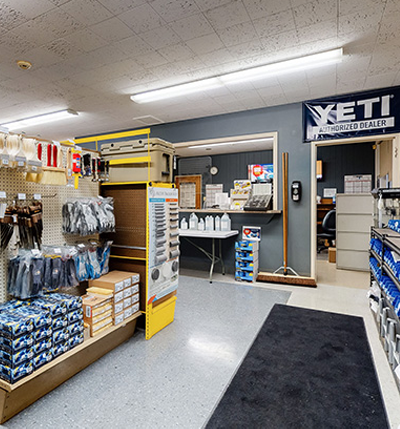 *Data Sheet Terms & Disclosures: Any material accessed, downloaded or obtained through RL Wurz's Website is done so at the user's discretion and sole risk. RL Wurz does not guarantee the accuracy, quality or content of any of the documents provided. All documents are in pdf format and have been compiled from manufacturer websites and updated on a regular basis.
Browse Similar Manufacturers
Support Staff
Speak with our experienced and knowledgeable staff about orders, product suggestions, bulk buying, and more!
(800) 969-1754
Monday – Friday
7:00 AM – 5:00 PM
Closed All Major Holidays