Learn more about the background of R.L. Wurz Company.

Our experienced and knowledgeable support
and sales staff can help you with product
suggestions, orders, and more.

(800) 969-1754​
Monday – Friday
7:00 AM – 4:00 PM EST
Closed All Major Holidays
Select a shipping carrier below and enter your tracking number.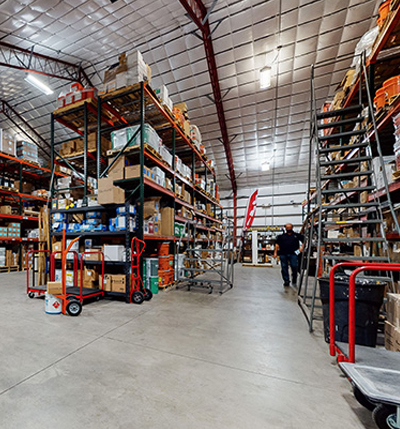 Please click on a button below to view item.
R.L. Wurz's main headquarters. This location has a retail store, pickup services, warehouse and shipping, and our back office and sales staff.
Hours & Closures Mon – Fri 7am to 4pm EST (Closed Holidays)
Our Store & Warehouse 13320 Enterprise Ave, Cleveland, Ohio 44135
R.L. Wurz has expanded to serve our customers better in the Akron, Canton, and Youngstown area. This new location is near I-76, I-77, St.Rt. 8 and E.Market St.
Hours & Closures Mon – Fri 7am to 4pm EST (Closed Major Holidays)
Our Store & Warehouse 71 Elinor Avenue, Akron, Ohio 44305
Address 1253 W. Seventh Street, Cincinnati, Ohio 45203
Hours Mon – Fri 7am to 4pm EST
Address 1670 Harmon Avenue – Unit A, Columbus, Ohio 43223
Hours Mon – Fri 7am to 4pm EST